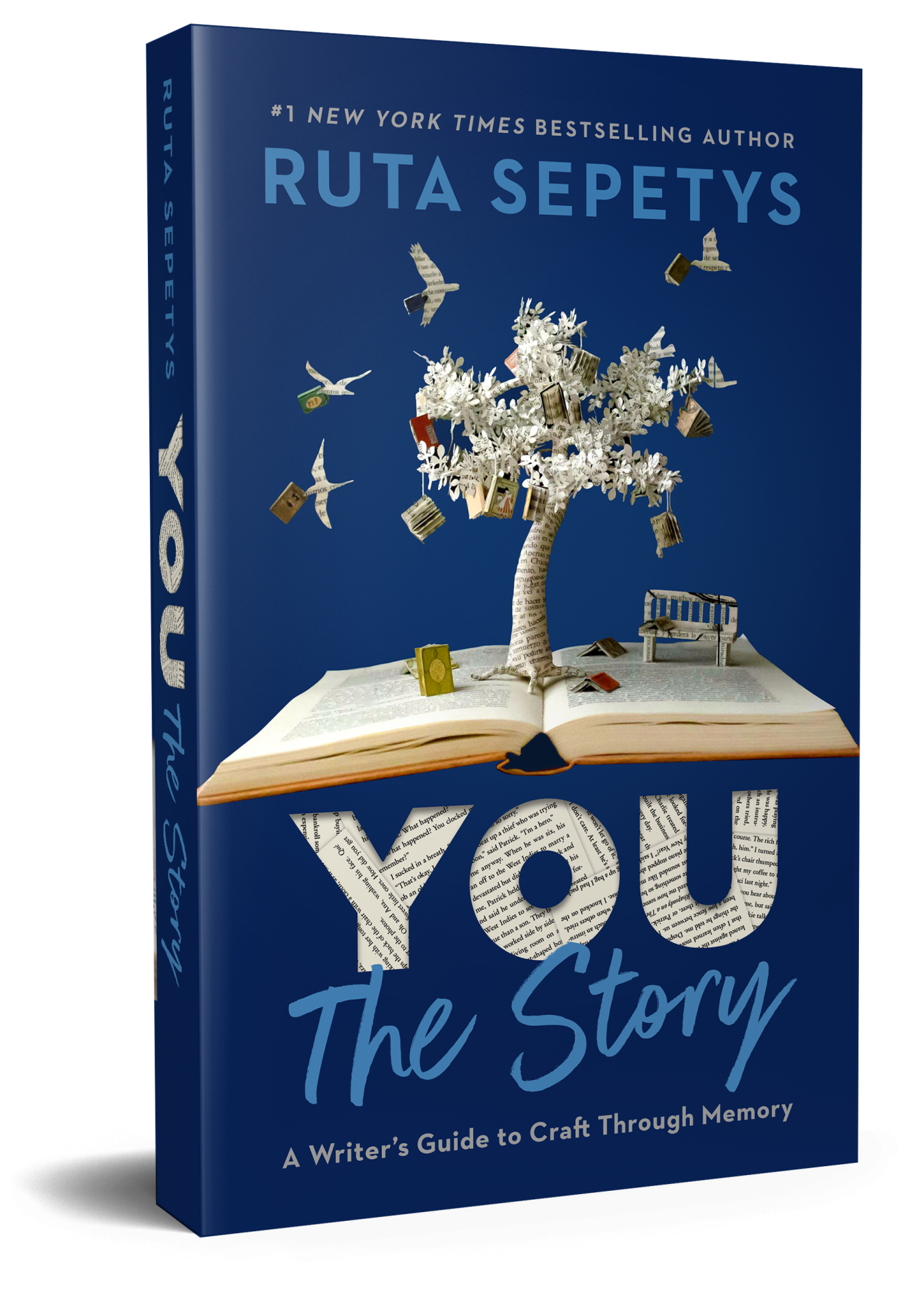 You: The Story
Releases May 16, 2023
Life is story in motion.
Each day, you add to your story, revise it, and view it from a different angle.
You erase things. Tear pages out. And sometimes, in hindsight, wish you could put them back.
A day is a story. A year is a story. A life is a story.
You are a story.
#1 New York Times bestselling author Ruta Sepetys is known for creating vivid characters and harrowing plots. After five award-winning works of historical fiction and countless hours of meticulous research, she can affirm that the secret to strong writing is embedded within your own life experience.
You: The Story is a powerful how-to book for aspiring writers that presents basic elements of story construction while encouraging you to look inward to discover how memory can fuel creativity and connection. Masterfully weaving in humorous and heartfelt stories from her own life that illustrate an aspect of the craft of writing (such as plot, character development, or dialogue), Sepetys then provides readers with a series of writing prompts and exercises to demonstrate how tapping into personal narratives can make fiction and creative work deeper, richer, and more authentic.
Read the Publishers Weekly feature article and interview with Ruta about You: The Story here.
Purchase a signed copy here.
Praise for You: The Story
Kirkus (starred review)
"Instructive and inspiring for storytellers of all ages."
Booklist (starred review)
"Part writing guide, part memoir, Sepetys' fresh, fun handbook is all inspiration."
School Library Journal (starred review)
"This is a must for any collection where young readers have an interest in storytelling."
Chapter 16
"Her approach to craft is form-bending, cogent, saturated with glimmering personal vignettes, and unfailingly encouraging."