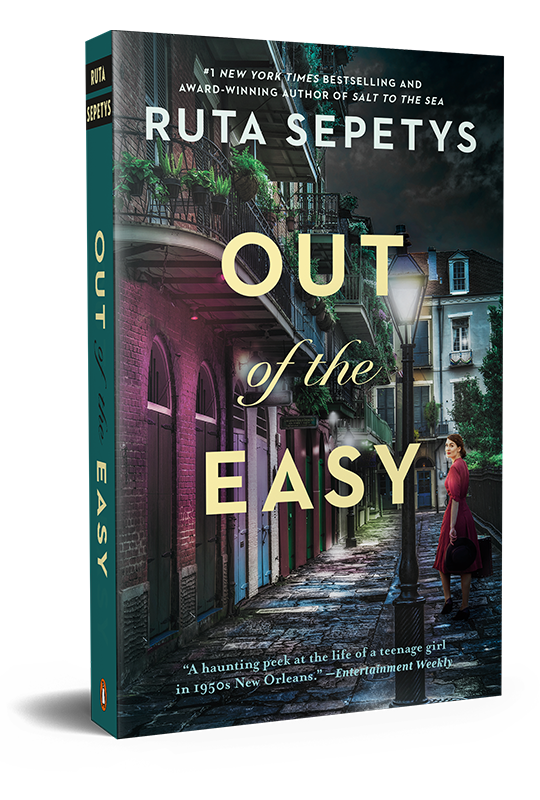 Out of the Easy
It's 1950 and the French Quarter of New Orleans simmers with secrets. Seventeen-year-old Josie Moraine wants more out of life than the Big Easy has to offer. She devises a plan get out, but a mysterious death in the Quarter leaves Josie tangled in an investigation that will challenge her her conscience, her loyalties, and her darkest fears. Caught between the dream of an elite college and a clandestine underworld, Josie must choose—between who she is now and who she longs to become, between when to hold on and how to let go.
With characters and atmosphere reminiscent of the great Southern novels, Ruta Sepetys creates a rich story of secrets, lies, and the haunting reminder that our decisions shape our destiny.
New York Times Bestseller
Carnegie Medal Nominee
Praise for Out of the Easy
Publisher's Weekly
"Irresistible from the get-go."
The Boston Globe
"Full of transporting writing, drawing you into a past that is fully reconstructed by her superb imagination."
The New York Times
"Sepetys writes with rawness and palpable unease; the stakes are momentous."
Booklist
"The legions of fans that Sepetys earned with her best-selling debut novel will all be lining up for this."
The Wall Street Journal
"Street-smart, literary and compassionate."
Toronto Star
"An engrossing, substantial novel with a rich, multi-layered plot and deeply realized characters. Unforgettable."
Entertainment Weekly
"A haunting peek at the life of a teenage girl in 1950's New Orleans."
Cleveland Plain Dealer
"An even more powerful reminder that, no matter what the world hands us, we decide whether or not we're the heroes of our own lives."
An International Bestseller
Explore Covers From Around the World
Did you know Out of the Easy has been published in over fifteen countries?
Explore some of the international editions.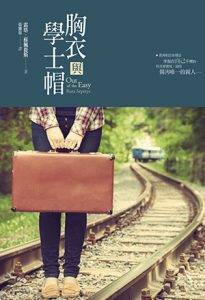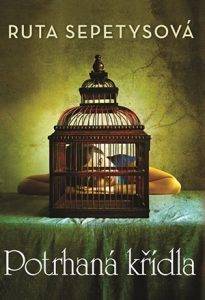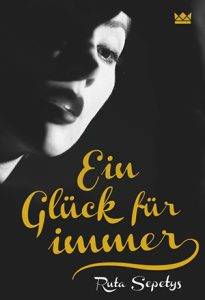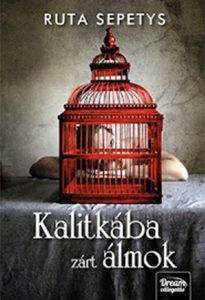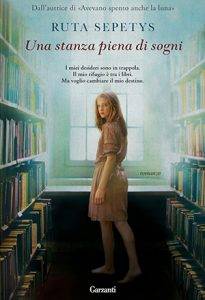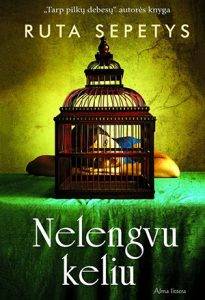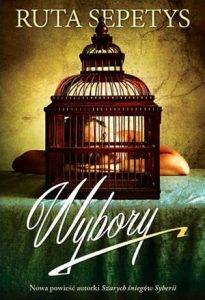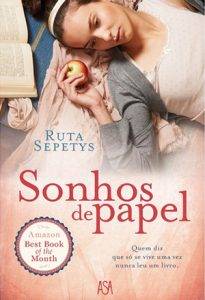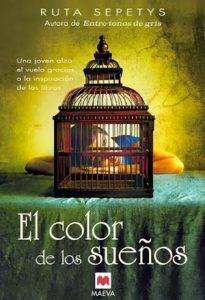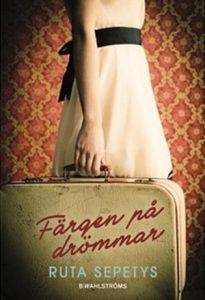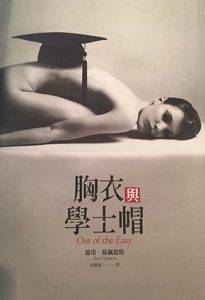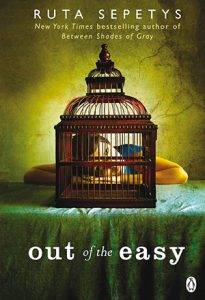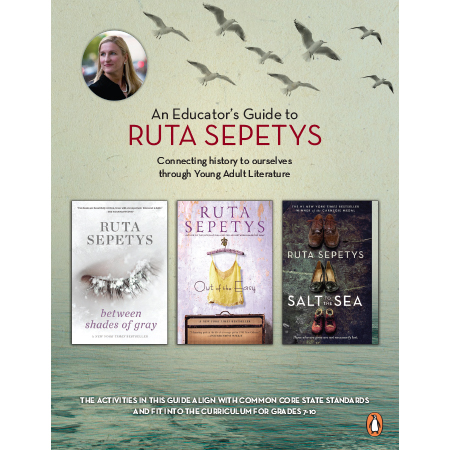 An Educator's Guide to Ruta Sepetys
Connecting History to Ourselves Through Young Adult Literature
The activities in this guide align with Common Core State Standards and fit into the curriculum for grades 7-10.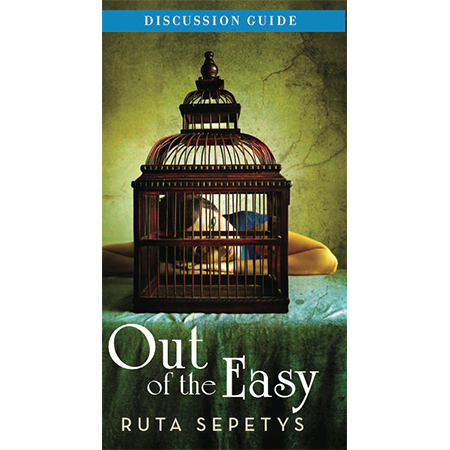 Out of the Easy Discussion Guide
Discussion Guide for Book Clubs
The Out of the Easy discussion guide has been correlated to the Common Core Standards for grades 7 to 10. This discussion guide was created by April Whatley Bedford, the Interim Dean of the College of Education and Human Development at the University of New Orleans. She is a past president of the Children's Literature and Reading Special Interest Group of the International Reading Association, an active member of the Children's Literature Assembly of the National Council of Teachers of English, and a former editor of the Journal of Children's Literature. She was the 2008 Chair of the Notable Books for a Global Society award committee and the 2011 Chair of the Notable Children's Books in the Language Arts award committee.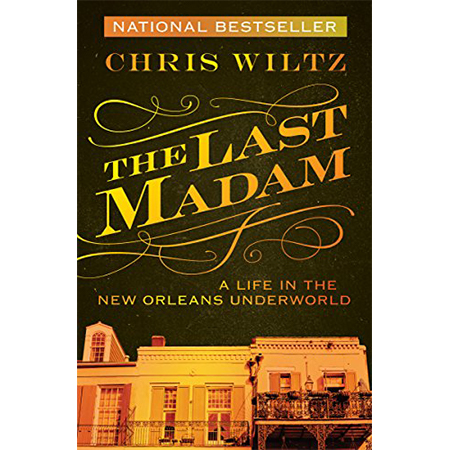 The Last Madam: A Life in the New Orleans Underworld
by Christine Wiltz
A nonfiction companion for adult book clubs and readers. Parents and educators should evaluate before discussing or assigning to students. The story of New Orleans' madam, Norma Wallace. Author Christine Wiltz combines Wallace's original memoirs along with personal research to bring Norma and her house on Conti to life. Called "Raunchy, hilarious and thrilling" by NPR, this book was an enormous inspiration while writing Out of the Easy and I am indebted to author Christine Wiltz for her help with research.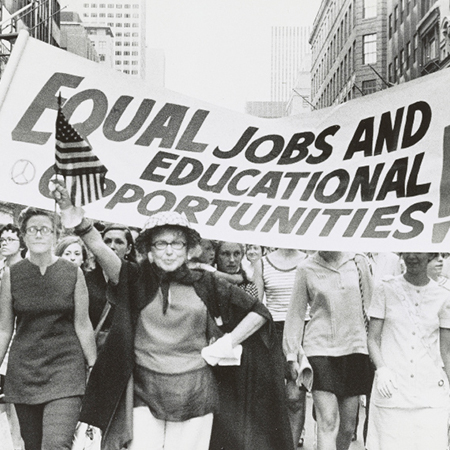 The Women's Movement
compilation by PBS Learning Media
A unique time in U.S. history, The Women's Movement focused on equal opportunities for women personally, politically, and economically. PBS Learning Media has compiled the following educational collection to support teaching the women's movement.
Have students compare and contrast Josie Moraine's struggle for independence with the historical examples given in the videos.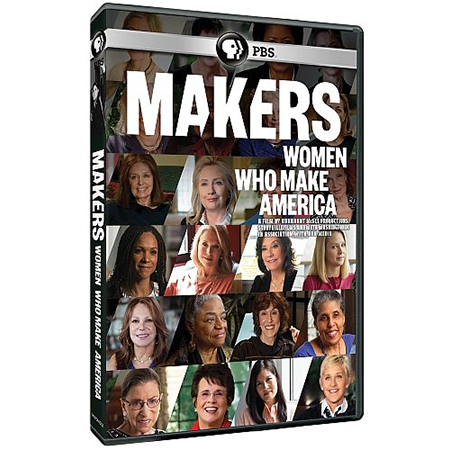 Makers: Women Who Make America
PBS Documentary
MAKERS: Women Who Make America (Part 1) is part of the critically acclaimed PBS documentary series which tells the story of the modern American women's movement.
Have students watch Part 1 below and discuss how these dynamics might apply to the character of Josie Moraine in 1950's New Orleans.
Makers: Discontent and Transformation
Educator's Guide
Students explore video segments from the Makers documentary on post-war housewives and discuss scenarios of possible gender discrimination.